Sapphire diamond mixture is one of the best jewelry combinations in the world. It is not just because sapphire and diamond are one of the most precious gems, they have an unusual frequency and distinctive energy as well.
EXPLORE sapphire and diamond jewelry
You can explore unique sapphire diamond combinations and get different aspects and look for the jewels. In order to get more information about the sapphire stone, I will be sharing the ULTIMATE SAPPHIRE GUIDE ve and other sapphire colors blog posts with you in here and below.
Selective and Natural Sapphire Diamond Products
Now let's take a look at some selective and natural sapphire diamond products and how they appeal to characters and spirits. Because I like to analyze both people and stones and bring them together according to their common taste.
There are many types of diamond rings. It is obvious that when the work is combined with sapphire, there is a different and eye -catching result.
I gathered up white sapphire and other colors of sapphires with diamonds on purpose. Although blue is the first color that comes to mind when it comes to sapphire, white sapphire is also a very valuable jewel. When we combine these with diamonds, very unique designs can be created. Meaningful designs for selective people.
1. Sapphire and diamond band
When people say sapphire and diamond band, the first thing that comes to their mind is little blue sapphires and white diamonds placed on a band ring. But this wonderful combination has other colors as well. Especially the harmony of pink sapphire and white diamond is one of the beauties that should really be experienced and appealing to the eye.
2. Sapphire and diamond eternity ring
With its tremendous details such as transitions, embroidery, and bringing different colors together, sapphire and diamond eternity rings are very stylish and as fresh as a daisy. These magnificent and shiny stones, which can be in different shapes decorated with gold or silver elements, look really admirable.
See sapphire diamond eternity ring
Sapphire diamond ring prices can be changed due to the gemstones that are used in the product. So, those ones might be more expensive than regular ones.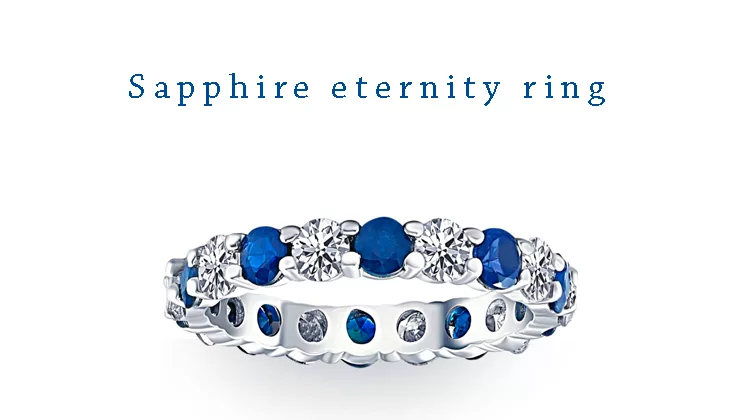 3. Sapphire and diamond necklace
Sapphire and diamond necklace can be in different shapes, sizes and costs. They have one important thing in common, which is that they are really elegant and graceful. It can be a necklace that can be combined with stylish and expensive invitations, but if you want, you can also enjoy the healing properties and energy of stones by using them in your daily life.
Explore more via Powerful Spiritual Necklaces
4. Elegant sapphire and diamond ring
Elegant sapphire and diamond rings can be antique, bohemian, and authentic style as well. There are a lot of rings on the market that will blow your mind with deep and meaningful embroidery and carvings. It's hard not to be indecisive.
Sapphire diamond ring vintage
Sapphire diamond ring yellow gold pieces might be vintage products. Since this makes them more special, original and similar, prices can be expensive at that rate.
SEE vintage sapphire and diamond ring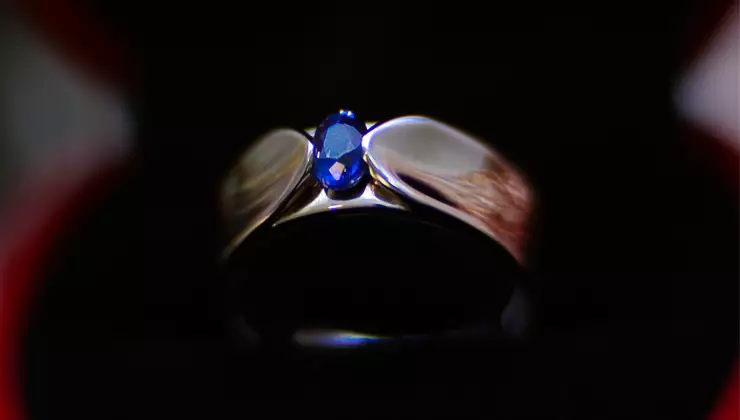 5. Sapphire diamond engagement ring
Sapphire diamond engagement rings, which we usually encounter as solitaires, maintain their place in the market as the favorite choice of modern proposals as the emerald cut. The blue color that is common in the market is perhaps not exactly what you want. Does this stop you from getting the ring you want? No, of course not. Especially the pink sapphire engagement rings will open the door of warm communication and the way to the heart.
EXPLORE sapphire and diamond engagement ring
Sapphire diamond ring white gold
Nowadays, people mostly choose white gold for engagements. For some reason, when it comes to sapphire and diamond, I also make them more like a white gold. But, those are not the only ones. Sapphire diamond ring platinum also can be found in the stores. Long story short, sapphire diamond ring gold represents a quality full of awareness, regardless of the color.
6. Luxury sapphire diamond ring
Luxury sapphire diamond stones are gathered up from different and special locations all around the world. They can be decorated with other gemstones as well. They are delicately embroidered and decorated. Of course, in addition to their designs, their carats are a detail that increases their prices. Hand Craftsmanship and the fact that they are rare or unique in the world are the details that make these luxury rings special.
Explore luxury sapphire and diamond rings
You should take a look at the sapphire diamond ring Tiffany for a long -established luxury experience.
7. 3 Stone sapphire and diamond ring
Three stone diamond and sapphire rings can mean a lot of things beyond how it looks. In addition to the spiritual meaning of the number three, you can personalize your ring by symbolizing your family, the women of your family, a triple friendship, or your three strengths. If you want to give meaning to the things in your life but don't know where to start, this three-stone ring can be a starting point for you.
SEE 3 stone sapphire diamond ring
8. Diamond ring with sapphire side stones
Diamond engagement ring with sapphire side stones is a very stylish and timeless choice. If you have one of these rings, which will not lose anything from its magnificence as long as you do not neglect its care, people will definitely ask where you bought it or the brand.
SEE diamond ring with sapphire accents
Anyone who likes glitz and shine will enjoy these engagement rings with sapphire side stones. It is most recommended for Leo, Taurus, and Libra zodiac signs.
Sapphire and diamond ring designs
Sapphire and diamond ring designs can also be found in different colors of sapphire.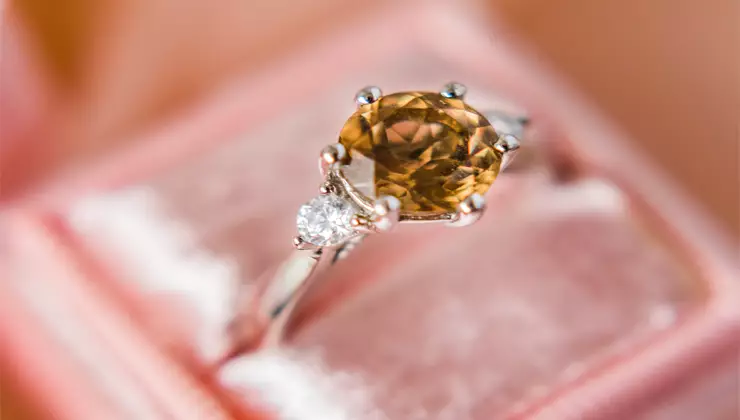 9. Sapphire diamond earring
Sapphire diamond earrings are one of the most beautiful pieces of jewelry to complement a black halter-neck dress. Whether white sapphire or blue, it is the most basic savior part of any event where the boundaries of communication need to be determined, especially elegant and private invitations, official meetings, and business trips.
Look at diamond sapphire earrings
10. Sapphire crystal watches
You can improve your communication with time with sapphire crystal watches. Tracking time makes it valuable. do not forget. You are precious and your time is also valuable. So it would be wise to make a quality choice to learn this from one of the most valuable resources.
Shop sapphire crystal watch now
You can catch the time during your money rituals or meditation sessions with your crystal watch!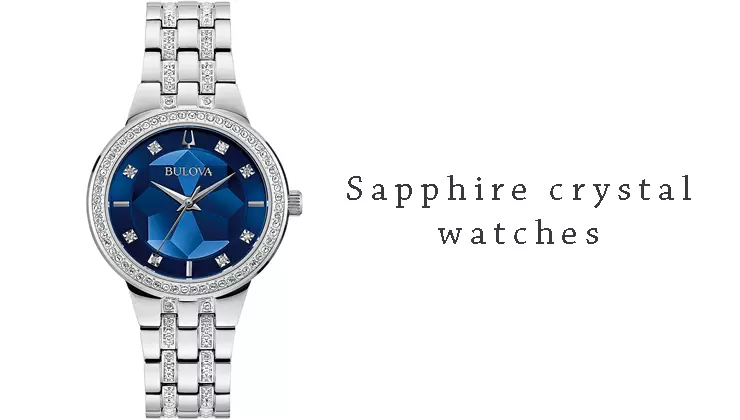 As I promise you above, here is the COMPLETE Raw Sapphire Stone Guide. You may also enjoy sapphire stone rings.
READ 💍 Sapphire Stone Rings 💍🛍️
Frequently Asking Questions About Sapphire and Diamond Gem Products
Here are some top-asked questions and answers about sapphire and diamond gemstones. If you have any other questions please let us know in the comment below.
Is a sapphire diamond a real diamond?
Sapphire diamond either can be white sapphire or a sapphire and diamond mixture. It also can be lab created or a real gemstone. Many jewelry companies are transparent and sensitive in these matters. So it's a good idea to ask where you're going to buy it. I am sure they have designs and products to suit every budget.
Are sapphire diamonds expensive?
Whether it's expensive or not depends on many variables. It is useful to ask questions such as labor costs, the location of the stone, or whether it is made in a laboratory or synthetic. Also, the carat is a very important issue.
Is sapphire a good diamond?
First of all, a sapphire is not a diamond. It is one of the most precious gemstones in the world. Moissanite and zircon are the most well-known stones used instead of diamonds. However, white sapphire can also be used because of its similarity in color.
Is Sapphire more expensive than diamond?
No, diamonds are the most expensive precious stone in the world. Of course, the prices may vary depending on many details such as workmanship, carat, and antique status. Situations, where sapphire is more expensive than diamond, may develop due to these variables.
Is Sapphire Diamond Real?
White sapphires are natural colors of sapphires and they are often confused with diamonds. Of course, not all white sapphires are natural. Some synthetic sapphires and lab-made sapphires are quite natural.
Are sapphire diamonds rare?
White sapphire is rarer than blue color, but still just as popular. Sometimes they are also preferred as a substitute for diamonds. However, jewelry combinations where sapphire and diamond are used together are not rare at all and are quite popular.
What does a sapphire ring symbolize?
Sapphire represent divine one, inner connection, better communication both with universe and people. It is a portable guide. It will also teach you to trust your intuition. To learn more about its general meaning and to recognize the sapphire by its colors, see the complete Raw Sapphire Stone Guide post.
What's more expensive sapphire or diamond?
Diamond is generally more expensive than sapphire. But sometimes, prices can change according to other factors. The carat is one of the most important variables. In addition, the regions where these natural stones are mined, namely their rarity, have an effect on their expensiveness.
What is the main difference between sapphire and diamond?
The stone with the highest hardness on the Mohs scale is diamond and this is one of the most obvious differences between them and sapphire.
Gemstone Library 👇🏻✨🕉
How to heal chakras with crystals?
Healing properties of Emerald gemstone
Get to know RUBY gemstone benefits
Spiritual benefits of wearing diamond
Bloodstone Heliotrope Gemstone
Aventurine properties and uses
Spiritual Library Online 👇🏻✨🕉
How long does it take to learn kundalini yoga?
How to create a new age atmosphere?
Solve your problems through meditation
Difference Between Karma and Karmic
Buddha Quotes on Karma in English
Money Numbers in Numerology and Crystals
Deep Spiritual Meaning of Mirrored Numbers
What does triple numbers mean spiritually?
Unlock Spiritual Meaning of Numbers 1-9