Major differences between kundalini and hatha yoga is a subject that those interested in yoga styles should know and especially beginners often wonder about. As an instructor who has been practicing both types for years and specializes in hatha yoga, I will try to explain the general differences between them as simply as possible. Let's dive in.
SEE 👉🏻 best yoga books for beginners
What are the main differences between Kundalini and hatha yoga?
There are so many different types of yoga and their benefits. I think everyone who crosses paths with yoga should experience these different styles and continue their practice with the kind that they find closest. Kundalini yoga and hatha styles are one of the most popular types of yoga. But there is a lot of difference between them.
If you want to experience it without having any ideas like me, go. But if you think it would be helpful to learn something about what I'm about to experience, please keep reading. Because I wish someone had told me about this before I even started.
Through differences between kundalini and hatha yoga, you will be able to learn and compare these two yoga styles as regards breathing methods, using mantras and mudras, type of yoga asanas and their usage, meditations, atmosphere, clothing, props, and other details.
Kundalini Yoga vs Regular Yoga
Kundalini yoga is a yoga style, also known as mindfulness yoga, that focuses on activating and elevating the dormant kundalini energy in our body. The intended transformation is physically, emotionally, mentally, and spiritually very inclusive. It focuses on the chakras and the energy channels believed to be located in our body.
Hatha yoga, on the other hand, is a style of yoga in which we can stay in asanas in detail and for a long time, and which wants to synchronize the body and mind with poses and breath awareness. These are one of the most significant differences between kundalini and hatha yoga.
Both styles of yoga help to bring a person to a certain awareness. Hatha yoga usually directs attention to awareness and breath within the poses. The person's experience can manifest as a mental renewal and a physical relief.
Kundalini yoga, on the other hand, provides people with a relatively stronger / more effective experience spiritually and emotionally with kriyas, mantras, mudras, and various meditations, as well as pranayama studies.
Pranayama techniques in yoga
Pranayama techniques practices based on the same basic ancient wisdom. In some yoga classes teachers can make basic pranayama techniques at the very beginning of the class.
If the lesson is going to be fast and hectic, they may prefer kaphalabati breathing. For quieter lessons, they may choose nadi shodhan pranayama or ujjayi pranayama, depending on the situation.
Different pranayama techniques are most common in kundalini yoga as well. However, at this point, it is worth saying that kundalini yoga uses breath and breathing exercises more actively. Breath of fire kapalabhati is also another popular breathing style in Kundalini yoga.
But there is something as effective as intense or excessive breathing exercises, which are repetitive movement sets and mantras. I can say that it is almost impossible not to be aware of the breath and body while practicing Kundalini yoga.
Yoga mantras and intentions
The vibrations and effects of mantras are truly immersive experiences. The Om mantra is chanted in Hatha yoga classes, although not always. And sometimes other mantras. However, its use is not compulsory or intensive. According to the instructor, using the mantra is optional. Of course, the Gayatri mantra in Hindi and a few more mantras were taught to us during our yoga teaching.
On the other hand, there are opening and closing mantras in Kundalini yoga. Each kundalini yoga class opens with three repetitions of the Ong Namo mantra and ends with the Sat Nam mantra.
Mantras are a big ocean, I would say. You may need to do your own exploration. Or, you can visit my best mantra songs playlist on Spotify.
Mudras and benefits
There are many powerful mudras that used for centuries. Mudras that improve concentration and awareness, regulate mental and emotional states, and have countless physical benefits are often used in yoga practices.
Especially in kundalini yoga, we come across mudras much more often. Although it is also used in Hatha yoga, it can be determined according to the instructor's lesson planning or the preference of the person practicing. You can add mudras to your practice by searching for mudras that suit your needs and expectations.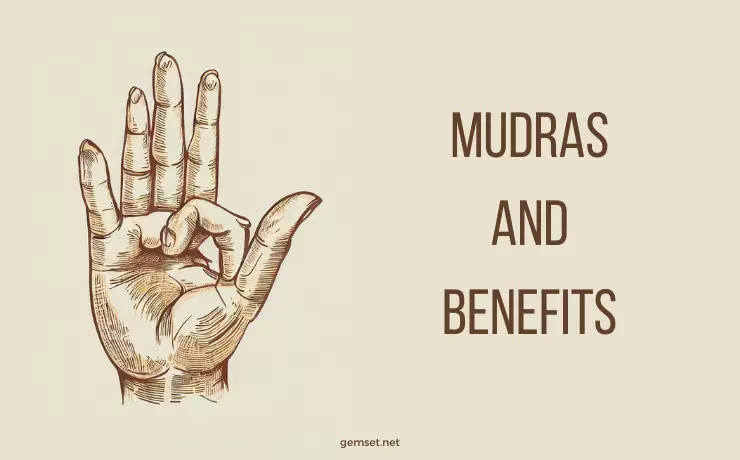 Yoga styles and poses and benefits
In Hatha yoga practices, the transitions between poses are usually long, and so are the poses. Bodily awareness meets the rhythm of breathing, and a holistic practice emerges. As with any yoga style, it is useful to respect the natural limits of the body. The duration of the poses can be extended accordingly.
In Kundalini yoga, on the other hand, we see rapid and dynamic movements and rhythmic breathing rather than transitions between poses. A more energetic, sometimes fast, flowing, kundalini yoga style that aims for energy activation and sometimes incorporates mantras into practice.
According to me, one of the most significant differences between kundalini and hatha yoga is yoga poses alignment. Especially in hatha yoga, although it varies from instructor to instructor and according to the level of the students, the alignment of yoga poses during the practice can sometimes come before even the breath.
Of course, being aligned correctly is important for comfort and health while staying in the pose. But I think Kundalini yoga can be more flexible in this regard. All is well if the spine and posture are fine.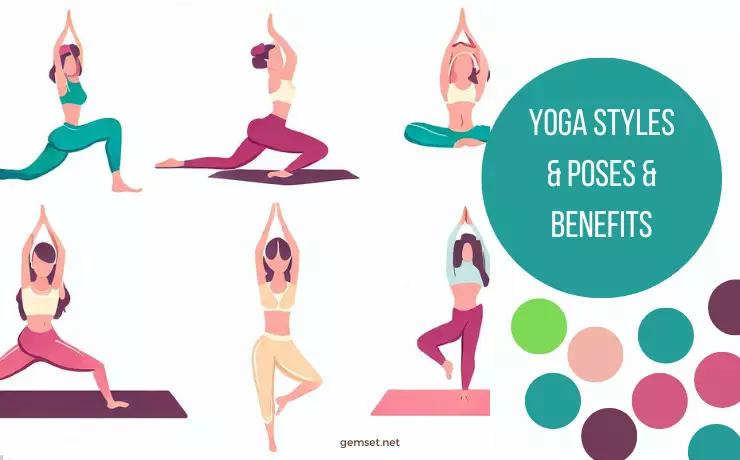 Yoga sequence class plan
In terms of duration, they are both in a variety that will appeal to everyone. Therefore, a short yoga class can also be planned, with lessons that can reach two hours and sometimes even more.
Hatha yoga can start slower and speed up in the middle and slow down towards the end. In Kundalini yoga, on the other hand, it may not be possible to predict what will come when.
Savasana (corpse pose), which is one of the indispensable final asanas of hatha classes, may not be in every kundalini yoga class. Don't be surprised by this. Also, you cannot see the opening and closing mantras in kundalini yoga in hatha yoga.
It's certain that both are incredibly fun and tiring. It is your natural right to be alone with this sweet fatigue. Come on, confess. Relaxation and meditation, are our favorites.
Meditation for yoga class
One of the major differences between kundalini and hatha yoga is meditation practices.
In hatha yoga, we encounter meditation at the beginning and/or at the end of the lesson, and the rate of this time can only correspond to maybe a quarter of the lesson hour. Hatha yoga meditations are generally more still and calming. The mantra is usually the Om chant.
In Kundalini yoga, on the other hand, meditation is a part of it. Movements and mantras can take up large space. In addition to the most well-known opening and closing mantras, meditations can be done with various mantras, sometimes the meditation can be completed with only awareness and silence.
Dive into my meditation guidebooks 👇🏻
Is kundalini yoga good for you?
How to solve your problems through meditation?
Ideal environment for yoga
Hatha yoga and kundalini yoga both deserve a mat-length space at least. Its width should be enough not to limit your freedom of movement. One of the common details for both is that your yoga space must be clean and ventilated. You can focus on your practice with full concentration in a peaceful, clean, and plain environment.
Here are some yoga tips for beginners 👇🏻
Plush rugs, blocks, and meditation cushions will be beneficial for you, as floor poses and long sitting for meditation are common in Kundalini yoga. However, you can observe whether you will need them at the beginning stage and then buy them if you need them.
I used the mats in the studio for a while before I bought a mat for myself when I was going to hatha yoga classes. Then I bought my own yoga blocks, yoga belt, yoga mat, and other supplies.
Before moving on to the clothes, I recommend you take a look at how to create a yoga space in your bedroom. Creating a yoga space can be very enjoyable.
Best yoga clothes for yoga styles
In Hatha yoga, yoga pants, and tights are generally preferred, which are flexible, do not restrict mobility, and have a quick drying feature. In Kundalini yoga, on the other hand, white and light colors are generally preferred in terms of reflecting the aura, representing purity and cleanliness.
As I have witnessed, Kundalini yoga practitioners are a little more sensitive and concerned about sustainability and naturalness. This leads them to use more organic, sustainable, and natural products. Therefore, natural or organic linen fabrics, muslins, and kinds of cotton are among the products preferred.
Dive into my library: clothes to wear for yoga 👇🏻
White cotton yoga clothes (Kundalini white clothing)
Differences Between Kundalini and Hatha Yoga Teacher Training
Undoubtedly, hatha yoga is the most popular yoga style encountered by those new to yoga. The fact that it is widespread and relatively easily accessible increases the demand for it.
On the other hand, Kundalini yoga, which remains more sacred and mysterious, attracts enough attention from its followers, but it is not as common and easily accessible as hatha when it comes to supply and demand.
This situation also explains the price difference between kundalini yoga instructor training and hatha yoga instructor training. Because hatha yoga has more students and teachers, training is more accessible and always available.
However, since the pandemic affected the world, there has been a great increase in online yoga instructor courses. We can say that this situation has brought the kundalini yoga instructor training a little closer to those who request it. In addition, price differences are relatively less in online trainer training.
Be sure to experience both yoga styles and ask yourself this. Which of these yoga styles do I want to master? Which one do I want to learn in more detail and pass it on to my students after I specialize? In which style can I better realize my own potential?
Then you can explore how to become a kundalini yoga teacher or hatha yoga instructor. Your time and money are valuable. So, you need to decide what you want. Those yoga teacher training may help with your decision. GIVE CHANCE 👇🏻🧡
Affordable online yoga teacher trainings
You can able to find many opportunities for online teacher training yoga courses.
Best online hatha yoga teacher training
Best online kundalini yoga teacher training
Yoga teacher training abroad 2023
You can explore the best yoga teacher training retreats below. It is possible to find a retreat according to every budget, expectation, and destination.
Join 👉🏻 hatha yoga teacher training & kundalini yoga teacher training 2023
My Yoga Story
Sat Nam 🧡 First of all, I have to point out that isn't a yoga miracles story or yoga saved my life Reddit tales. I can talk about how yoga changed my body for hours and days and write here fancy yoga changed my life quotes. But I don't want to do this. I just want to be honest.
I started my first yoga experience in 2017 in the hatha yoga style. I got acquainted with kundalini yoga very soon after I started my hatha yoga teacher training.
If I had been introduced to kundalini yoga before, I would have wanted to specialize in it instead of hatha. But unfortunately, both my hatha yoga specialization training had started and there was no such opportunity in Antalya, the city where I live.
Of course, it is not too late for anything. I have a few programs in mind that I would like to sign up for, but this time I don't want to be hasty. Because I took 200 hours of hatha yoga instructor training twice, and although I am now transferring my knowledge and experience to my students as a hatha yoga and mindfulness meditation instructor, I do my personal practice with Kundalini yoga.
Kundalini yoga is better for me. I believe that it functions as a mirror, both spiritually and emotionally. But I'm not in a rush to specialize in teaching it. I want to move forward by digesting and assimilation.
What will please everyone, what will make everyone feel good is something different, so it is useful to experience it. I think it's the best experience to cross paths with yoga, regardless of any style.
That's how it is, major differences between kundalini and hatha yoga are more or less this way. Both are powerful enough to trigger a physical and internal transformation. Not to mention the scientifically proven benefits of yoga and mindfulness meditation.
Ask yourself what you want. Definitely try both styles. Read a lot and research. Is Kundalini Yoga good for you? Only you can know.
Explore can kundalini yoga change your life 👇🏻
How long does it take to learn kundalini yoga?
Frequently Asked Questions About Kundalini Yoga vs other yoga
There are many different yoga styles and people want to learn more about these before starting their yoga practices. Let's get to know a few yoga styles and learn how is kundalini yoga different from other yoga.
What are the yoga styles?
There are many types of yoga that you can prefer based on your needs, expectations, and conditions. Here I gathered up some yoga styles for you to discover.
Hatha Yoga
Vinyasa Yoga
Kundalini Yoga
Yin Yoga
Restorative Yoga
Chair Yoga
Bikram Yoga (Hot Yoga)
Ashtanga Yoga
Yoga Nidra
Prenatal Yoga
Iyengar Yoga
Power Yoga (Geri Halliwell yoga)
What is the hardest type of yoga?
It is very difficult to answer this question by giving an example of a single yoga style. I don't think there will be a general answer to this question accepted by the yoga community either. 
While yin yoga and restorative yoga may be much easier for someone with a very flexible body, it is normal for these people to experience some emotional difficulties during their practice. 
Likewise, people with dense muscle mass and without balance problems may say power yoga is easy, while people like me will definitely say it is difficult. The most difficult type of yoga can definitely vary from person to person and even from moment to moment.
Is Kundalini yoga suitable for beginners?
Kundalini yoga is just as suitable for beginners as any other yoga form. People want to do everything perfectly. Excellence requires progress and process. The only thing we need is the beginning. No matter what style of yoga you experience, remember this. Do what you can. This is the most important key for yoga practice.
Maybe you are not on a good day that day or you are looking for a more challenging experience to see your own limits. This will be completely your choice. However, no one should force you to do it this way.
What is the main difference between kundalini and vinyasa yoga?
Kundalini yoga is a very active style that is using mantras, mudras, kriyas, breathing techniques, and more. Vinyasa is the yoga of flow. It is a style that conveys the awareness of balance and the transitions between poses. Both can be active. Kundalini yoga can sometimes be still and meditation-oriented. But Vinyasa yoga always comes across dynamically as a yoga of flow.
How is Kundalini yoga different?
Kundalini yoga is different with its techniques, being an emotion regulator, and chakra balancing feature generally. In this yoga style, you use your fingers and hands intensely with mudras, you have a different experience with breathing techniques, you can experience differences both physically and mentally with strong arm exercises, and mantras bring you closer to your own voice. I think the brain, heart, and body work differently in this yoga style.
Is kundalini yoga good exercise?
Kundalini yoga is a very useful and powerful exercise. Of course, there may be others who say otherwise. While the correct answer to this question may differ from person to person, it should be practiced at least a few times before making any judgments.
You can read Is kundalini yoga good for you?
Why is Kundalini yoga so powerful?
I think there are some fundamental reasons why kundalini yoga is effective.
Audible and repeated mantras
Intensive and awareness-raising mudras,
Powerful meditation exercises
Active movements that support concentration,
Like breathing exercises that invigorate the body and mind.
You can read my kundalini yoga experience.